Welcome back my fellow unicorn teachers! Today I'm sharing with you some of my favorite teaching activities in my Teachers Pay Teachers shop, my movement cards! These cards saved my sanity so many times in my preschool classroom. They're a great way to let the little ones get the wiggles out and be active! I've made over thirty sets in the past few years to go with all kinds of themes, so I could use them throughout the year. They build vocabulary, improve motor skills, and are a great way to talk about different topics too!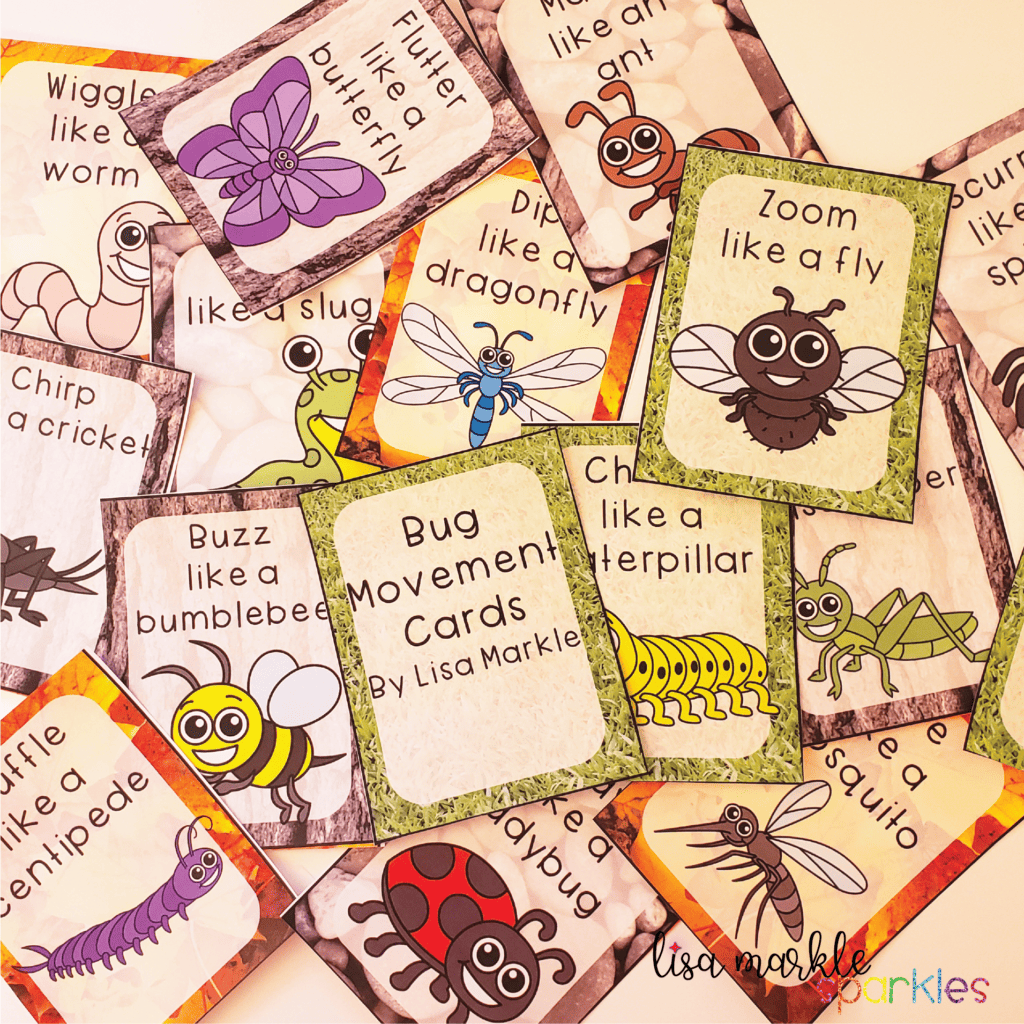 THESE ALSO WORK GREAT FOR DIGITAL LEARNING!
They include a full page version in the PDF file, so you or parents don't need to print them. You can just open them on your laptop or tablet in a PDF reader and use them that way! Many of the ways I'm about to tell you will also work for digital learning!
SO HERE ARE TEN WAYS THAT I INCORPORATED MY MOVEMENT CARDS INTO MY PRESCHOOL CLASSROOM!
An active transition activity. Instead of having the students just walk over to the tables from circle time to small group, choose a card and have them do that movement as they move over to the table!
Part of circle time. You can use movement cards either at the beginning or end of circle time, depending on if your kids need to get some wiggles out before they're able to sit and listen, or if they've sat and listened all through circle time, it can be a reward at the end!
After sitting and listening to a story. You can use movement cards to bring the animals in a story to life by having the students do the movements of the animals!
Indoor recess. Those days of indoor recess won't be so bad when you use movement cards to allow the kids to still have a chance to jump around!
A walking in line activity. You can let the line leader choose what movement the line will do. This is yet another great opportunity to let the kids shake the "sillies" out and decrease behavior problems!
A vocabulary booster. Talk about the animals and what movements your students think they do. Then you can teach them the words on the cards!
A guessing game. Do one of the movements and have your kids guess what animal you are!
Pair with dice and make it a math activity. Have your kids roll the dice, identify the number, choose a card, and do that movement that many times, such as, "Jump like a kangaroo four times!".
Pair with music for a "freeze dance" game. Choose a card, tell the students to do the movement, play the music, and when the music stops, they have to stop! Then choose another movement and do it again!
Pair with lessons about animals, weather, or seasons for a "hands on" or "play" learning style! You can use the movement cards to introduce a new unit of learning. This is a great, active way of making them think about new material!
You can check out the full discounted bundle of sets I have created here!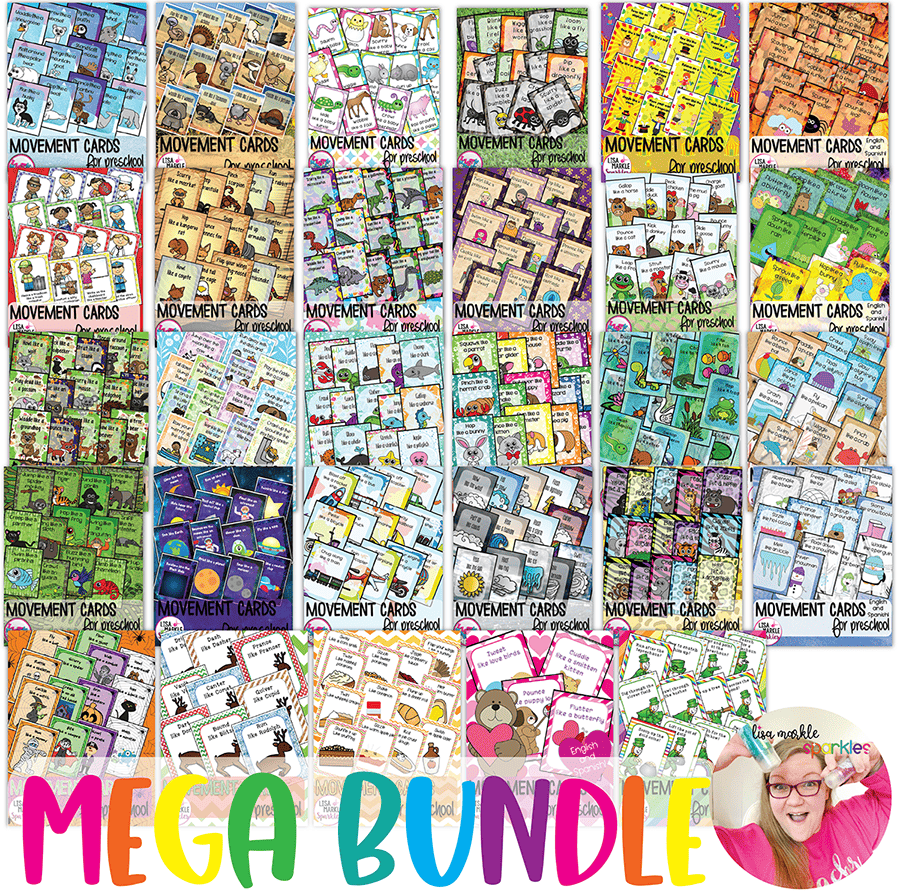 And there you have it! These are a great trick to keep in your back pocket to make a lesson extra fun or to fill up some extra time.